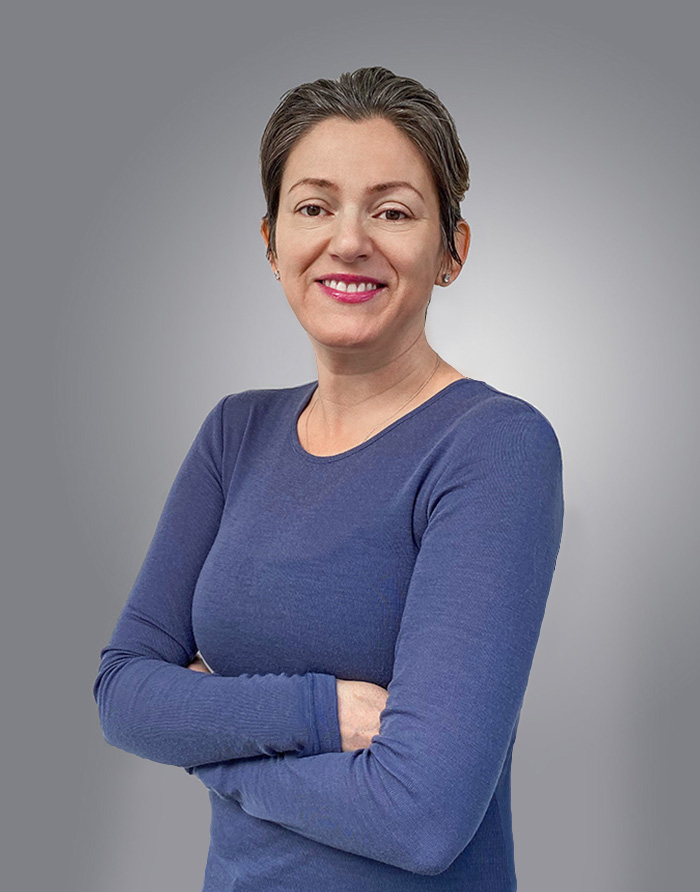 Address: Melbourne VIC 3001.

Phone: (+61) 413 107 704
Director
Samantha Walsh
Sam is a Business Process reengineering expert who has assisted multiple businesses in improving their operational platforms and providing real-world solutions maximising return on investment. Her roles have varied from Operations Manager, to onsite Consulting work as a Project Manager, Change Manager, and Business Analyst. Her career includes work with multinationals; Nike, Swatch Group and H.J Heinz. Sam has been instrumental in multiple consulting and salesforce practices and her skills and experience armed her perfectly to set up and manage AppGenie. Her technical knowledge, combined with corporate experience and a love of people, have created a leader who is business and people focused. ROI for our customers is a key part of Sam's ethos.
Sam is an accomplished and motivated senior Consultant and Project Leader with extensive experience delivering successful outcomes within large complex multi-stakeholder environments. She has strong sales and service experience in both Salesforce and Dynamics CRM platforms having delivered within a number of high-profile complex technology and operational business environments.
Sam is an articulate communicator with effective stakeholder engagement skills, the confidence to influence cross-functional teams and build strong stakeholder relationships; as well as building, optimising, and leading high performing technical teams. Capacity to act as an intermediary between business and technology groups to advise on business needs and solution feasibility.
She has a strategic and results-focused outlook, strong problem-solving skills, and ability to embrace continuous improvement within demanding, and high-pressure environments. A dynamic, driven, and flexible individual with strong time management skills, attention to detail, and a passion for service excellence. Sam is equally comfortable working independently and collaboratively across dispersed teams.
Endorsements
While Commercial Director at Fairfax Media I had the pleasure of contracting Sam to help drive the roll out of Salesforce across the regional division. Sam implemented the change strategy for Salesforce Lightning, including iPad App, roll out to 500+ sales reps across multiple states.
She managed five trainers delivering face-to-face training across multiple locations.
She expertly managed the difficult logistics & coordination with business stakeholders.
She drove a clear and concise communication plan to updates all senior stakeholders within the business. Also as required sent out Adhoc communications to mitigate risk, increase adoption and celebrate project success. Most importantly she monitored feedback from Training and Development to promote adoption and when required conduct Google Hangout sessions for adoption & training. I could not recommend Sam more highly to anyone requiring her unique skill set, professionalism and drive.
- Rodney House
Adoption Lead at REA Group
Sam started working with ISA as COVID19 interrupted our BAU work environment. She was key to our organisation implementing online virtual platforms to continue important communication and collaboration, both internally, and with our external stakeholders, including our introduction of webinar events.
Sam is really easy to work with, presented a flexible approach to training and implementation consistent with our particular workplace and competing demands, and has vast experience and expertise. Thanks Sam, Microsoft Teams & Zoom are our new normal! Hope to work with you again in the future.
- Jo McNaughton
Manager - Operations & HR | Company Secretary
Industry Super Australia